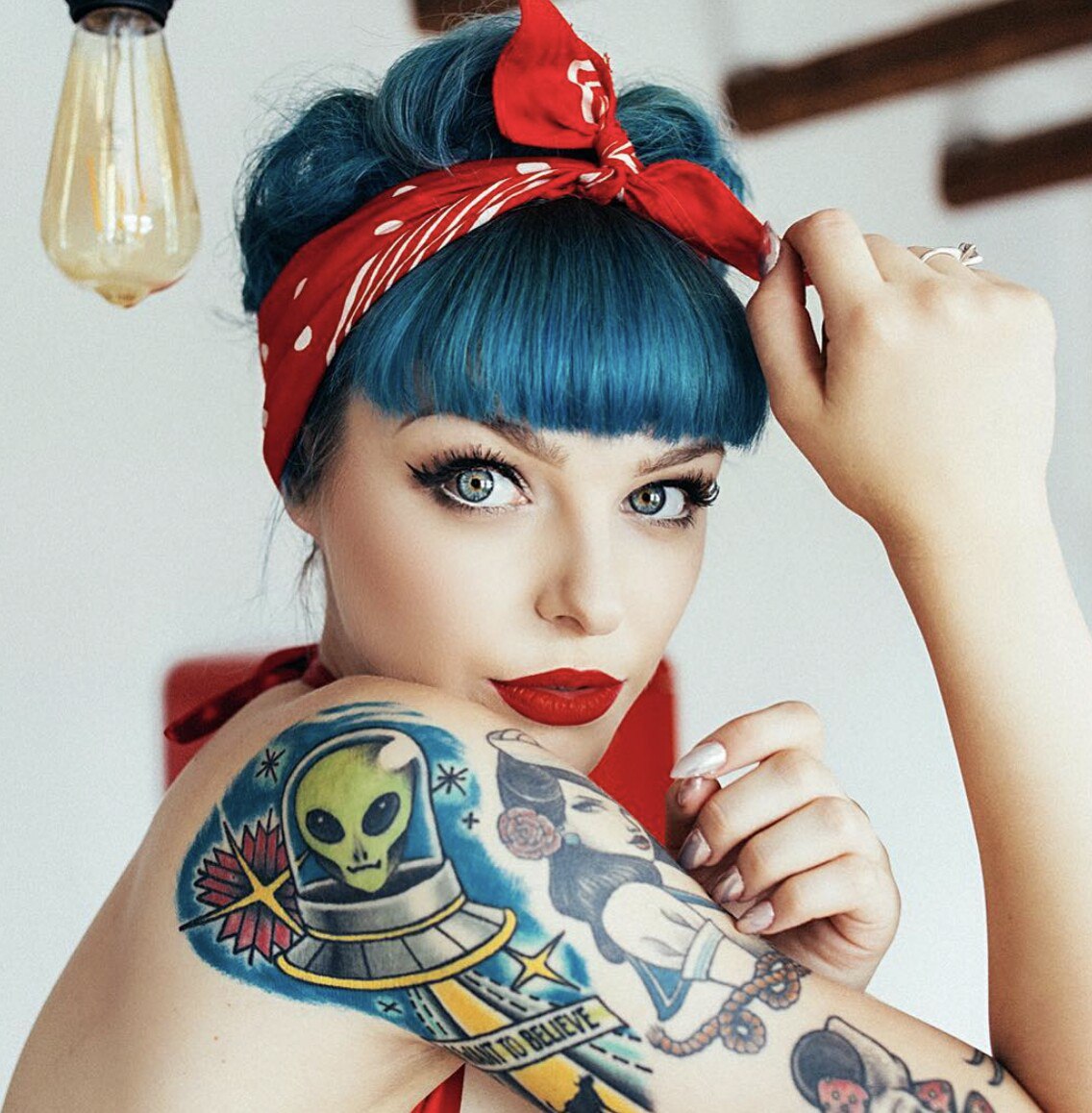 What do people say?...
What do you think of women with tattoos?
Well, massive tattoo coverage is not really my bag.

Personally (and I know this is one fellah's preference) I'm more appreciative of sleeves and such on men than women. I can't quite put my finger on why, though it has somewhat to do with liking the aesthetics of women's limbs undistracted by tattoos.

All that said, seeing a heavily tattooed woman doesn't freak me out or make me not like her. I will make a weak assumption that she's likely more untraditional than an unadorned woman, but that's about all I have to go on. I will say, I've found that people with tattoos often like to talk about them, so it can be a nice icebreaker.
Do you think women with tattoos are 'trashy' or 'classy'?
A classy woman with a classy tattoos remains classy.

A trashy woman with a classy tattoos remains trashy.

A trashy woman with a trashy tattoos remains trashy.

A classy woman with a well placed classy tattoos that knows how AND when to act trashy is sexy as hell.

Now the woman that had Bike handle bars as a tramp stamp fits in one of these groups.

3 guesses, and the first two do not count.
There is an opinion that women with tattoos are twice as likely to be approached by men for a date. What do you think?
Because chicks with tats are hot! H A W T, Hot!

Thank you for asking.

I could answer with statistics that would most likely bore you. I could get all philosophical about standards of women's appearance and what is acceptable. I could do all of that but women with tattoos are the bomb because THEY ARE!

In all actuality tattoos kind of signify a slight streak of rebellion in a woman, and by the choice of tattoos it can signify individuality and creativity. And if I see a really pretty girl with a really cool tattoo I just brainlessly ask to take her to dinner. Of course I get brainful when she tells me no. But it was so worth the risk.

If you or someone you know is considering getting a tattoo I would have to give one word of advice: Heck ya get that tattoo and (if it's appropriate to show) let us see it!