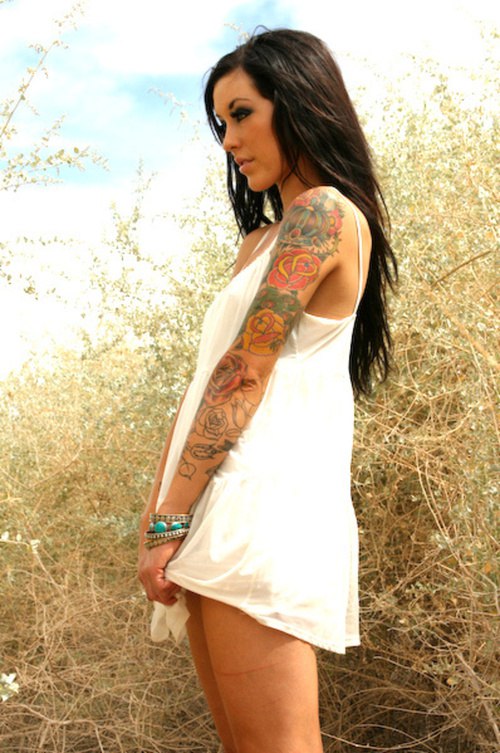 What do people say?...
There is an opinion that women with tattoos are twice as likely to be approached by men for a date. What do you think?
I don't go out with women but have this theory that women who go for tattoos are not afraid to display the more masculine aspects of their personality and men rather like this as they could relate to a woman who may also like football and beer. This is not to say that all women with tattoos are butch but demonstrate a certain self power which is rather appealing to some men.
What do you think of women with tattoos?
I see a person who:
1. Appreciates art.
2. Is confident.
3. Is comfortable with their own body (an attractive quality for me).
4. Could probably care less what you think of their body art.
5. Has a good job/career/money. Quality tattoos are a luxury service and are expensive!
6. Has a high threshold for pain (could be good or bad).
7. Could probably kick your a$$.
8. Is probably a lot of fun!
Do you think women with tattoos are 'trashy' or 'classy'?
I don't really know why but I actually prefer women who have tattoos. Specifically, I like sleeves over single picture tattoos.

This is perfect to me. I don't like tattoos that reach the neck or hands, or cover the face. I can't explain why, but I do love tattoos on a woman.

As for "classy or trashy", I don't use either of those words to describe tats. I suppose that would depend on the content of the individual tattoo.