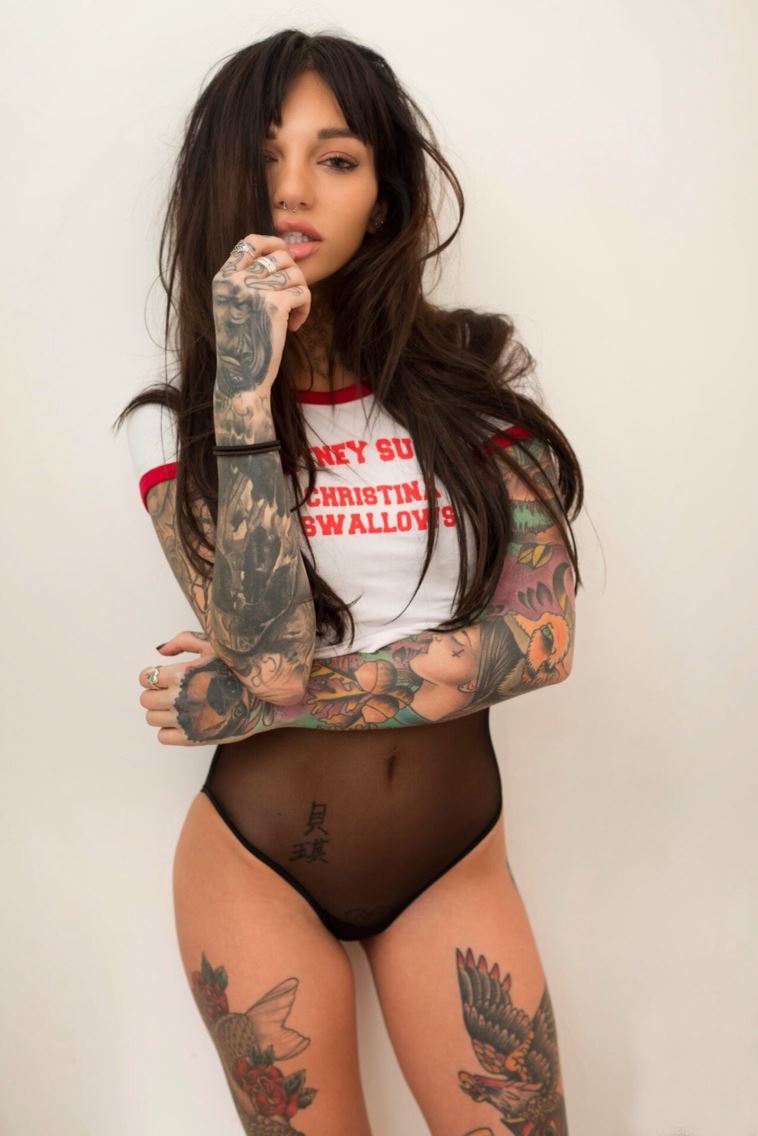 What do people say?...
What do you think of women with tattoos?
It might depend on the tattoos. If she was covered in swastikas or something else with (to me) a negative connotation, I would probably be inclined to move as far away from her as possible. There have been a few that I've seen that are so artistic and precise (without being truly weird to me) that I have looked at them more closely. Some actually look like photographs (very rare). I have no idea as to how they do that.

The only "tattoos" I have are some black dots on/near my breasts. They are the alignment points for the radiation therapy I had after my lumpectomy. They hurt like hell to get. They were considered necessary to pinpoint the area where cancer had been removed. They want to make sure that they hit only the correct areas with radiation. Not too much; not too little.

BTW, to a degree, although I don't tend to show off any of my surgical scars, I consider them my badges of honor. Surgical scars don't laser off to my knowledge.

Some religions have burial prohibitions. Normally, people with tattoos can't be buried in a Jewish cemetery.
What do you think of women with tattoos?
I dated a supermodel type babe with an inordinate supply of tattoos. Some she drew herself, being a talented artist. Each one had huge meaning to her. It is like wearing your story on the outside. It seemed to help her with the pain she felt on the inside from past abuse. I was fine with it. She was a really thoughtful, kind and gentle person. We all have scars. Some inside and some outside. Choosing to take that pain and wear it, gives people a way to voice that, be it heartbreak or love or anger or fear. See the tattoos for what they are, a story.
Do you think women with tattoos are 'trashy' or 'classy'?
I don't really know why but I actually prefer women who have tattoos. Specifically, I like sleeves over single picture tattoos.

This is perfect to me. I don't like tattoos that reach the neck or hands, or cover the face. I can't explain why, but I do love tattoos on a woman.

As for "classy or trashy", I don't use either of those words to describe tats. I suppose that would depend on the content of the individual tattoo.