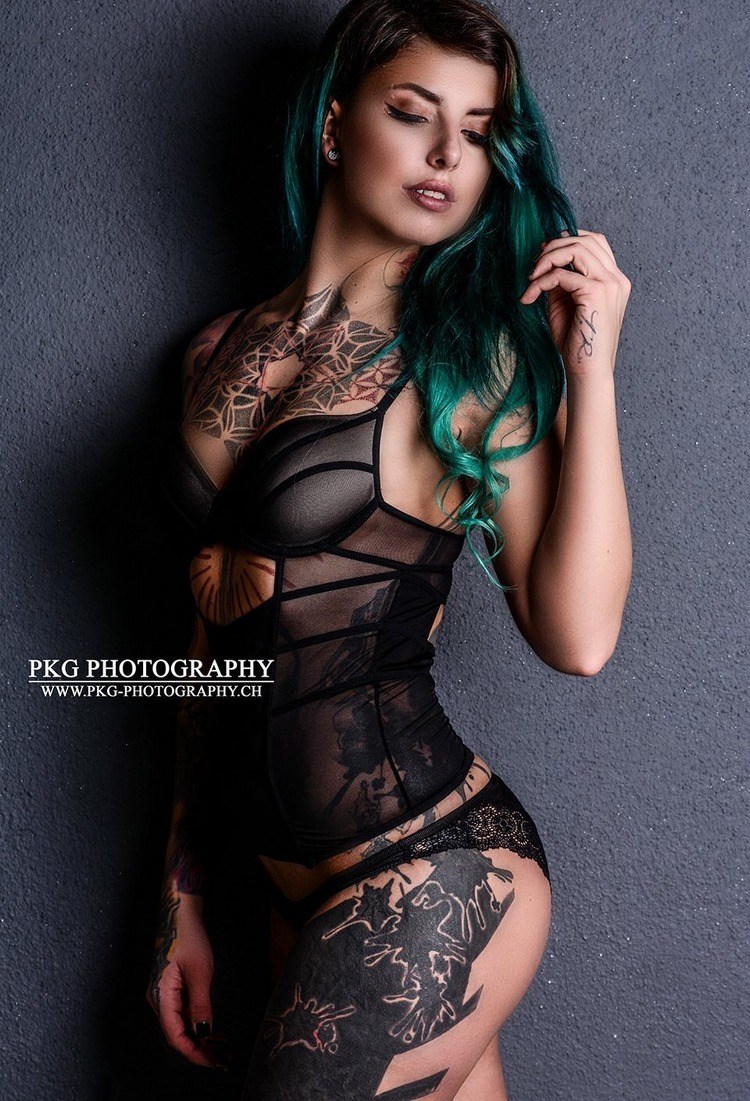 What do people say?...
What do you think of women with tattoos?
I see a person who:
1. Appreciates art.
2. Is confident.
3. Is comfortable with their own body (an attractive quality for me).
4. Could probably care less what you think of their body art.
5. Has a good job/career/money. Quality tattoos are a luxury service and are expensive!
6. Has a high threshold for pain (could be good or bad).
7. Could probably kick your a$$.
8. Is probably a lot of fun!
What do you think of women with tattoos?
Too be honest when I see a lady covered in tattoo's I'm looking to see what she has, there is nothing worse than to have someone staring at you because you have many tattoos. I like tattoos. I am a heavily tattooed person myself, and have seen people looking at me. It doesn't bother me, it would bother me more to think someone would cross the road to get away from me, not everyone who is tattooed is a violent person…
There is an opinion that women with tattoos are twice as likely to be approached by men for a date. What do you think?
Tattoos are very personal and when approaching a woman, it gives men something to comment on or relate to. In a way, it gives men more confidence to approach because it gives them something personal to open with besides the usual cliches or pick up lines. A visible tattoo gives a man a way pay attention to a woman without coming on too strong, or too interested.

Most women love attention and compliments. When a woman has visible tattoos, in a way she is saying: "Here I am and this is who I am, so come talk to me". Normally women dress to impress other women, so if a man comments on her attire, he may come off as gay or metrosexual. General comments regarding looks like "you have pretty eyes" are not as personal and come off fake. Asking a woman about her tattoo(s) is saying: "I accept you for who you are and I'm interested in you, and your story".

From a psychological standpoint, women that have tattoos may be deemed easier to pick up. Man logic would determine: "If a woman is confident or happy with herself, she would not feel a need to improve her self image". A tattoo is a way for a woman to draw attention to herself, a way to build confidence, and a way to improve her self image. Man logic would determine: "Women with tattoos may have lower self esteem and confidence issues", and therefore may be deemed 'easier' to approach.

From a religious and a social aspect a woman having a tattoo is still considered taboo. The bible forbids marking one's body, so if a woman isn't strictly following scripture in this regard, she may not be following scripture in other regards, like having pre-marital $ex. Socially, a woman getting a tattoo is a sign that she is rebelling against her parents or what old school society considers being 'lady like'. Bad girls get tattoos. Bad girls have $ex outside of marriage. Bad girls and girls with lower self esteem are deemed easier to approach.