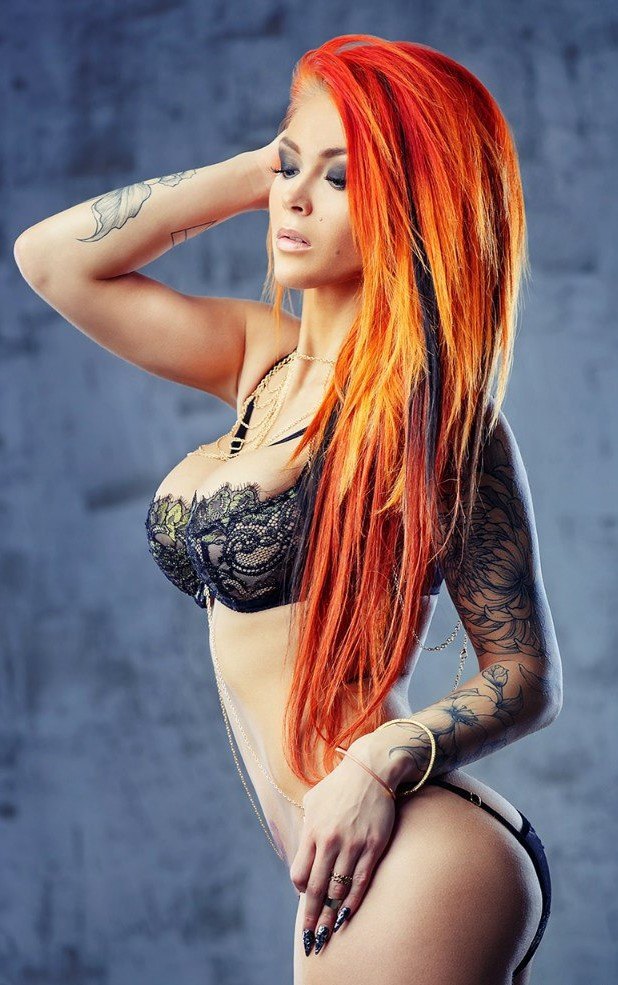 What do people say?...
What do you think of women with tattoos?
Like many others, I wouldn't be a fan of any racist or offensive tattoos.

But putting those obviously controversial ideas for a tattoo aside and assuming they are tattoos that don't have an offensive meaning behind them, I personally love women covered in tattoos. I love tattoos on anyone. A woman doesn't need to be covered in them either. I would like a woman with any number of tattoos of any shape or size. I may not be a personal fan of certain styles or designs but typically having one or more already says something about that person.

Now, I would different about a woman who had a tattoo of their ex-boyfriend's name on them as I think most people who have an interest in tattoos would agree. I've been in that position myself with an ex-girlfriend getting my name tattooed on herself, those kinds of tattoos also say something about that person and it's not usually a positive thing. Assuming they are "good" tattoos, nothing racist or offensive and not bad ideas like a partners name. But instead are well thought out designs and are real pieces of art, then I love them.

As I said, I may not be a personal fan of the design or style, but I don't need to be. They are not my tattoos, it's not my body, nor does my opinion on them really mean anything anyway. I still find just as much enjoyment and find it just as attractive because of how unique it makes that person look. I'm sure even I have my limits on how many tattoos are too many, but I've yet to find that limit.

At this moment, I love women who are covered in tattoos and find it very attractive. Not to mention the amount of conversation it can spark considering every tattoo has a story of its own, however long/short or meaningful/meaningless it may be.
Do you think women with tattoos are 'trashy' or 'classy'?
I don't really know why but I actually prefer women who have tattoos. Specifically, I like sleeves over single picture tattoos.

This is perfect to me. I don't like tattoos that reach the neck or hands, or cover the face. I can't explain why, but I do love tattoos on a woman.

As for "classy or trashy", I don't use either of those words to describe tats. I suppose that would depend on the content of the individual tattoo.
What do you think of women with tattoos?
Tattoo is an art and makes you look beautiful, irrespective of the gender. They give you a story and hold onto memories you want to cherish. I think women with tattoos are strong, beautiful, courageous and bold. We are not afraid to show people what we believe in. We are not afraid to tell our story. Our tattoos are our possessions we carry with elegance and confidence.